DANGERFIELD's SOUND & LIGHT
"Brisbane's Best-Known DJs"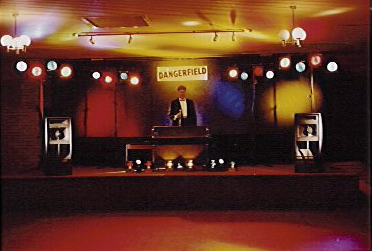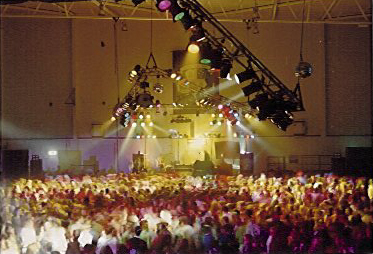 Established 1974 - by Tony Dangerfield (Owner/Manager, ex-UQ Engineering, Psych.)- 35 years' experience gives great depth & variety to our music collections.
Our Major Market centers around School & Uni Colleges, Black-Tie 21sts, Weddings, Corporate Functions, Professionals, Decade Birthdays & Reunions.
Client functions Range from Weddings, Parties & Professional Dinners for 30 people to Corporate Events, Uni Balls and Major School Dances for 2500-3000 people.
Currently performed over 8,500 shows, entertaining an estimated 750,000 people.
We are known for our Programming Variety and "Fun" Music.
"Don't 'Book-a-Friend' - BOOK A PROFESSIONAL"
MISSION STATEMENT
To be the Recognized Market Leaders in our profession,
To be the Most Professional, Highest Quality, with Best Range of Music & Services, Greatest Value-for-Money, Disc Jockey Entertainment Service in Queensland.
This to to be achieved by providing Quality Services based on our clients' needs, with an emphasis on client service, staff presentation, manners, courtesy, public relations, office administration
and by providing the Best Possible Personnel (DJ's, Dancers, Models & Production Crew) who are the most highly trained in our industry, with diverse music knowedge, technical ability and an ethic of a high level of "Performance" in every show, appropriate to the occasion.